PwC notes growth of Saudi Arabia's REITs in H1 2018
페이지 정보
작성자

관리자

작성일

21-10-11 12:41 조회968회 댓글0건
본문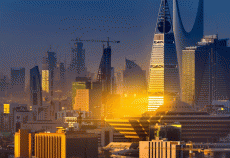 Eight of the nine IPOs listed on Tadawul in H1 2018 were REIT listings [representational image]


PwC notes growth of Saudi Arabia's REITs in H1 2018

 
The first half of this year saw a high number of real estate investment trusts (REITs) floated in Saudi Arabia, research by PwC has found.
According to its GCC Capital Markets Watch Q2 Report, investors remained cautious in the Gulf's equity markets in the second quarter of this year, closing H1 2018 with a total of nine initial public offerings (IPOs) that generated total proceeds of $893m – a sizeable increase on the $610m raised from 15 IPOs during the same period last year.
Eight of the nine IPOs listed on the Saudi Stock Exchange (Tadawul) in this period were REIT listings, with Sedco Capital REIT and Bonyan REIT contributing significantly to H1's total figure.
The REITs raised $173m and $174m respectively.
READ: Emirates REIT posts 'strong' profit growth
PwC added in its report: "The future trajectory of GCC equity markets will continue to depend on geopolitical developments, stability of oil prices, and the implementation of ongoing government reform policies and related privatisation initiatives across the region."
The figures from the accounting giant come amid a positive year for REITs in Gulf, mainly in the UAE.
The UAE's Emirates REIT reported a 9.1% increase in net profit for 2017 to over $52m that was led by a takeover, and property income which increased 19.6% to over $60m.
May 2018 saw Emirates REIT acquire Dubai-based French school Lycée Français Jean Mermoz for $20.5m (AED75m) – a move that raised the value of its education sector portfolio to $238m (AED875m).