Kuwait's Tamdeen Group plans $700m waterfront development
페이지 정보
작성자

관리자

작성일

21-10-11 12:29 조회1,157회 댓글0건
본문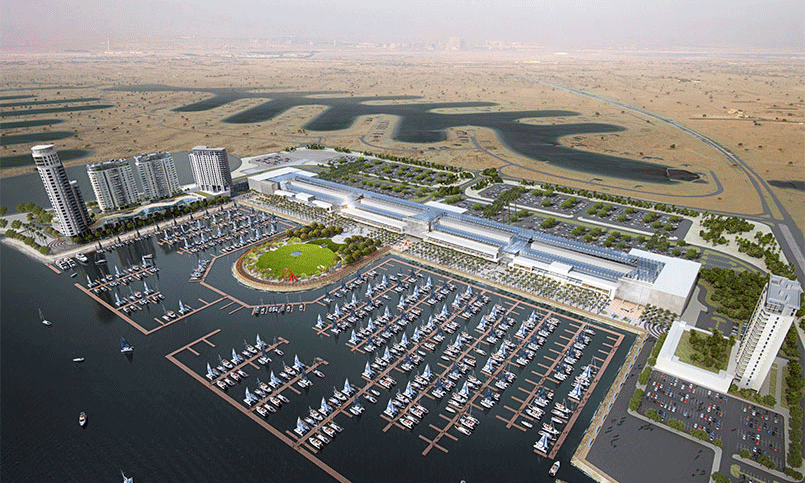 The development will include three residential towers and a marina accommodating over 900 boats. Credit: Supplied
Tamdeen Group, the Kuwaiti property developer, has announced it will build a $700 million commercial and residential complex in Sabah Al Ahmad Sea City in Kuwait.

The Al Khiran project is set to cover 350,000sqm of waterfront and include a shopping mall, three residential towers, a marina accommodating over 900 boats and a resort-style hotel, the group said in a statement.

It did not specify a completion date for the project.

At a news conference in Kuwait City, group chairman Mohammed Jassim Khalid Al Marzouq asserted that Tamdeen would use its own funds to build the complex, while also securing funding from external sources.

"We believe in Kuwait, in its economic future and its excellent legal systems. The new-found cooperation between the Government and Parliament has given us even more confidence to invest further in Kuwait. Today we have projects worth $2 billion in the pipeline," he said.

Al Marzouq added that the developer aimed to use the Al Khiran project, along with the others in its pipeline, to show that Kuwait's construction sector could survive the deterioration of oil prices. He pointed out that the mixed-use development would alleviate the country's underserved retail market.

"Kuwait is recognized as a country that has one of the world's highest per-capita income estimated at $48,260, which means the country is well-placed to drive growth across different retail segments. It also remains one of the most underserviced markets in the GCC in terms of quality retail space.

"Kuwait's economy is among the strongest in the region and in a country where 45 percent of the population is in the 20-39 years age range, household spending on international brands within the retail sector is on the rise."

"We also believe that Kuwait has huge untapped potential for 'conservative tourism' and this project will attract people from our three large neighbors creating a new destination," added Al Marzouq.

Al Khiran aims to become the entertainment and commercial heart of Sabah Al Ahmad Sea City, which will be home to 200,000 people. The project includes a 75,000sqm Outlet Mall, a palm-tree covered promenade and the Al Khiran Park, the centerpiece of the entire development.

A five-star hotel and residences will also be built as part of the project, Al Marzouq said.

"Kuwait has been witnessing a 6.6% average rise in tourism and increasing demand for domestic spend on luxury products and services. Projects like Al Khiran fulfil that national expectation," he explained.

Kuwait's state finances depend heavily on oil and have been hit by the plunge in oil prices over the last year. However, government spokespeople told Reuters that it intended to use its huge financial reserves to continue spending on vital infrastructure and development projects, thereby preventing an economic slump and shoring up private sector sentiment.