Ramboll secures Fujairah 30-year masterplan deal
페이지 정보
작성자

관리자

작성일

21-10-11 12:08 조회2,072회 댓글0건
본문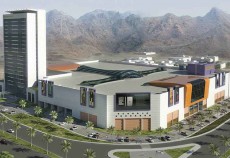 Ramboll is to develop a 30-year strategic masterplan for Fujairah.


Ramboll secures Fujairah 30-year masterplan deal
by CW Staff on Mar 7, 2012
RELATED ARTICLES: Ramboll completes restructuring process | Keep calm and carry on says Ramboll ME chief | Syrian, Jordan tenders imminent, says Ramboll
Ramboll Middle East has penned a major deal to develop a 30-year strategic masterplan for Fujairah – the UAE's eastern-most emirate.
The master plan will provide the framework for economic, social and government based projects over the next 30 years, providing a vision for the future development of the Emirate.
"It is possibly one of the most exciting projects that Ramboll has worked on," Dr Arman Farahmand-Razavi, Ramboll's Director of Transport Planning, told Construction Week.
"It's a different kind of project for us. Traditionally we've worked on purely engineering projects – but this draws on everything that the company does. We have a lot of top management expertise to draw on from projects around the world – and it will be a good platform to showcase what Ramboll can do," Dr Farahmand-Razavi said. 
The plan is scheduled to be completed within 12 months and will consist of four main stages: establishing the vision of the plan; gathering and collating evidence to support future development plans; the strategic planning stage, and the fourth stage – indentifying the legislative, policy and institutional reviews to allow the plans to be implemented. Once completed, the plan will be subject to a four month review and refining process to ensure it is workable, affordable – and offers a sensible future plan for the emirate
"It's a lot of work to cover in a very short space of time," Dr Farahmand-Razavi said. "I was initially apprehensive about taking on such an important job, but we have the right people and the right level of expertise to deliver a masterplan that Fujairah so richly deserves."
He said that Fujairah's strategic location and its open access to the Indian Ocean made it a true gateway to the UAE. "It's wrong to be looking at Fujairah in isolation. It has an important location on the east coast, giving access to the UAE and bypassing the Strait of Hormuz completely," Dr Farahmand-Razavi said.
The opening of the new Dubai-Kalbaa motorway, commissioning of the new Abu Dhabi to Fujairah oil and gas lines and future developments in transport links via Etihad Rail and the airport will also Fujairah "a lot closer" to Dubai and Abu Dhabi.
"Both Abu Dhabi and Dubai have their positions as well developed Emirates for business and trade. Fujairah is emerging as a key emirate too, and we see all Emirates working to complement each other," Dr Farahmand-Razavi said.
"Without a masterplan it is very difficult to plan ahead. Fujairah's geography, with mountains on one side and sea on the other, places unique demands on development plans, and the new plan will look to balance the social and economic needs of the Emirate," he said.
Earlier wins
The company earlier this year announced that it had secured the key advisory role to the Poole Harbour Commissioners to help them finalise their long term development masterplan for the Port of Poole in the UK
Amulti-disciplinary team of Ramboll experts will assist the Commissioners in refining development options for the port and carry out a number of studies relating to the masterplan including a full environmental impact assessment.
The Commissioners have developed the draft masterplan and undertaken extensive consultation with local businesses and other interest groups. Ramboll is now tasked with refining the draft plan and assisting the Commissioners in deciding on several key development options that include building a new marina and facilities for servicing offshore windfarms.
Ramboll port planners, transport planners, environmental scientists, archaeologists and specialists in ecology, contaminated land, water, noise and air quality will all be involved in this key advisory role. There are a number of environmentally sensitive areas around the port with nature conservation an important consideration.